What?! A Double Feature?! Do your eyes deceive you?!!!
That's right people. A two-poster, brought to you by the guilt that has been piling up since my last-last post.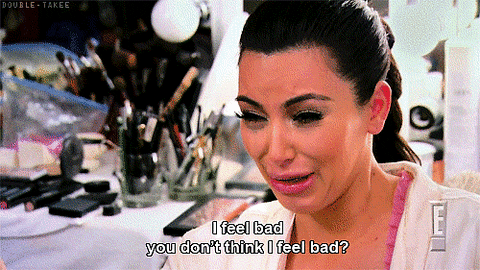 So, if you've read Gap Year Musings you might have the not-so-vague idea that I am on a gap year. In that post, I was sort of boring, all business, med school applications and my job yadda yadda yadda. Well folks, hold on to your hats, because it is February and the gap year is picking up some steam! Before you get too excited, this is not the post where I update you about my medical school admissions process (coughcoughperhapsnextmonth coughcough wait, did you hear something? I didn't). What I left out of my post were the fun "extracurricular" activities I have been doing this year.
I enrolled in a wheel throwing ceramics class, where I learned that Patrick Swayze makes ceramics look a lot easier in the movie Ghost. I made about 6 lopsided bowls that I'm honestly not sure what to do with. I will say, though, that the bowls gradually became more symmetrical by the end of the class, so I'm pretty proud of that.
Another thing I have indulged in are singing lessons! I'm already a deaf dancer, so why not really drive the oxymoron home and make myself a deaf singer, too? I have actually been wanting to take singing lessons for a long time but a) I'm shy and b) I felt bad about subjecting some poor music teacher to my singing. But then, I realized, we don't sign up for lessons in things we are already good at, right? We take lessons in things we completely suck at so we can get somewhat better at it and so we can do karaoke without any added courage. Well, that's the way it should be, anyway.
I started the lessons in October/November-ish (guys, time doesn't exist on the gap year, I barely know what day of the week it is). I had no idea what to expect. Luckily, my teacher, Mary, is a star and she was totally unfazed when I told her I was deaf. Neither she nor I had any experience with being deaf and having singing lessons, so we have worked together to figure out how to make it work. Each lesson is supposed to consist of three different types of scales to warm up and then working on a song. In the beginning, I had to use the whole lesson to get one type of scale right. Then as I got used to it and practiced, we gradually added two more scales. Now, I can get through the three scales relatively quickly and I have graduated onto singing songs!
So exactly how did I do it? Mary will play the scale on the piano and I will listen very closely. Then, quite frankly, I give my best guess, because sometimes you just gotta go for it.  Mary and I have found that when I get a note or scale wrong, we will stop. She'll play the note, then I'll sing what I think it is. She'll say, "no, higher" or "no that was definitely not it" and then we'll repeat the process until one of the wailing noises I make is supposedly the right note. Some notes give me more trouble than others (here's looking at you, appropriately lettered "F" scale). Some days I sound better because I hear better that day. Most days, I just do my best.
It's fun to be starting something brand new — to be on the bottom again and work my way toward a basic skill set (probably going to eat these words next year in med school). It's even more fun to do something that I'm not naturally good at and eek out a decent ability. Ultimately, for me, being able to sing has only a little to do with the sound my vocal chords naturally make. It has a lot more to do with the same skills I have used throughout my life: persistence, adaptation, and patience (because girl, you are going to have to repeat that F scale about 5 times).